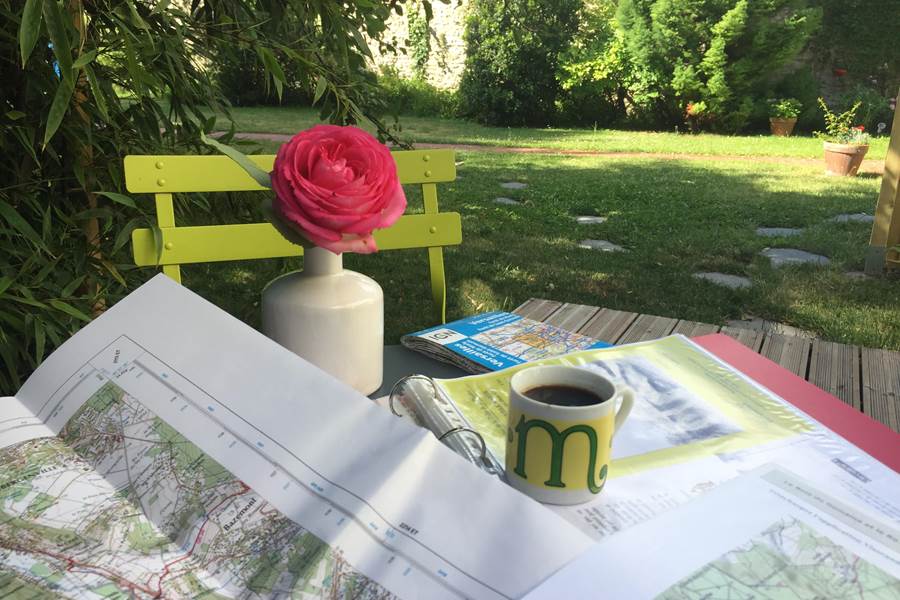 Good kisses from the Mauldre Valley
A complete folder awaits you with ideas for hikes and routes, there will be something for everyone! Forests, fields, rivers, villages, places conducive to picnics, panoramic viewpoints ... By walking, running, pedaling, you will take full the mirettes and full the gambes.
Among others:
10 walking routes offered by ACIME "Walks around the Mauldre Valley, discovering the countryside". To do as well by walking as by trail.
The Plaine de Versailles hiking guide ""Les Chemins de Gally"" :30 beautiful hikes that showcase the most remarkable heritage sites.
Visorando hikes , to follow with the Smartphone application, or with the workbook sheet.
Itineraries to discover the Mauldre , on the side of Beynes, a game course , an interpretation course along the Mauldre "Water over time" ...

Orientation races offered in the region.

Ideas for itineraries with the little ones, along the river for example.

And then there are farm pickings and other good places to taste the local flavors!
Well, we, after coffee, we put on shoes!
#cyclotourisme #slowtourisme # RandonnéesYvelines #cetetejevisitelafrance #YvelinesTourisme