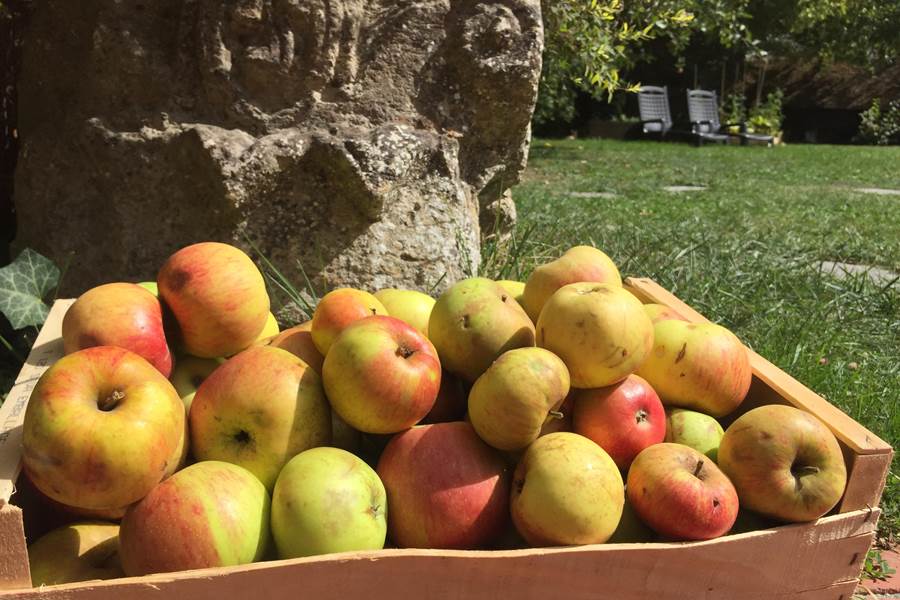 Apples and grapes at the foot of your cottage
At the moment the apple tree in the garden facing the lodges is having a great time: it delivers the equivalent of a crate of apples per day. And to think that this apple tree only receives our gratitude ...
At first glance, we are barely halfway through the harvest. Of course, that's more than enough to delight our family and our guests.
So, we give! 18 crates have already left for crunchers, compoteurs, spreaders, juicers, gelifiers ...
In our sector, there is great solidarity. The
Don et Troc à Maule
Facebook page allows supply and demand to be linked, which does not spoil or throw away and gives a second life to many objects.
As for the grape, it matures grain by grain, this is the privilege of our tenants!
#locavore #pesticide-free # circular economy #solidarity